British Shorthair Breeders

We are members of the Southern British Shorthair cat club, amongst many other clubs and societies.
Our prefix, is registered with the Governing Council of the Cat Fancy: www.gccfcats.org. Our kittens are registered with the GCCF we adhere to their rules of ethical breeders.
We specialise in the breeding of British Shorthairs, we carefully breed blue, blue-cream and cream kittens. We also have kittens available on some occasions. We like to show our cats itsour hobby
We do not ship our kittens . If you wish us to export our kittens to Europe, you would have to collect your kitten in person as we expect to see all our new owners prior to taking kittens home. We don't allow our kittens to go to someone via a representative or solicitor.

We are small hobby breeders, so we dont have kittens all year around .
If we have kittens they NEVER go outside at anytime,

We prefer to rear our cats in a homely environment rather than separately in pens outside.

Keeping a stud is such a big commitment. We have Jeffrey as a stud


We sometimes have kittens available to pets/show neuter homes.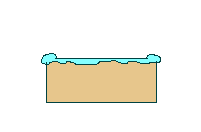 Our Kittens are completely reared in a homely environment; born and raised for the first 4-5 weeks in a separate kittening suite in our lounge away from the rest of the cats. Litters are kept separate from each other.

We prefer new owners to keep the kittens indoors all the time. However we do understand if this is not viable. A safe secure garden is acceptable under supervision Only.
Kittens must not be let out for at least 6 months, then, when older, cats to be supervised in the garden only. No cat flaps I am afraid.
Our kittens are GCCF registered and are ready for new homes at 13 weeks of age. They have full health care and are fully vaccinated against 'cat-flu', enteritis and Leukeamia. (Please refer to our health care page).
We provide a 3-5 generation Pedigree, and we Micro chip our kittens. Kittens go home with kitten packs, Food, blankets, bags, plus other goodies. More importantly, we provide essential info the new owners require to settle and continue to care for their new arrival as we have done for the past 13 weeks.
Below a couple of awards I have won for my web site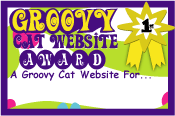 .Pages Updated 03/02/22

The copyright of this site belongs to Julie and Mabledon British Shorthairs which includes all photos, text and graphics, unless stated otherwise.